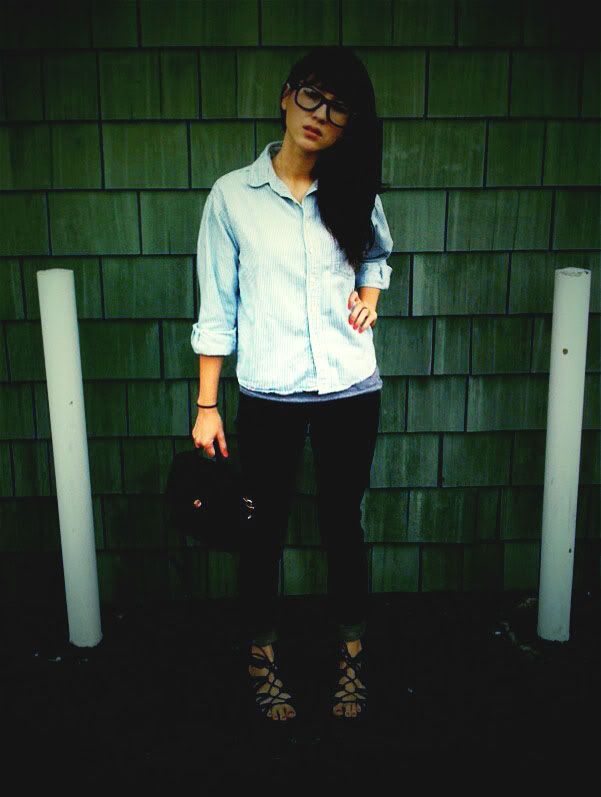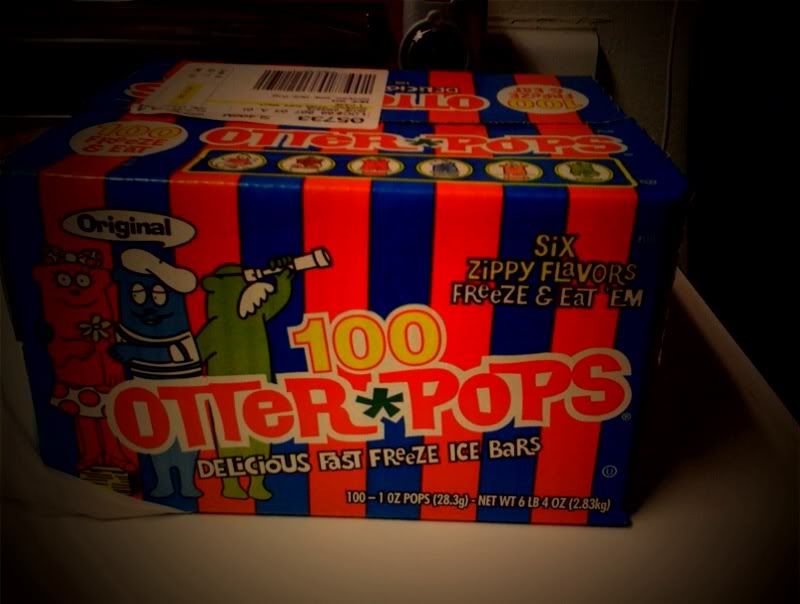 A new summer button down I bought at a thrift store yesterday. It kind of a washed out denim with little stripes. Its so comfy and fits well. Not too baggy and not too tight.  Think it might be a little boys shirt. hehe.  Thinking of cleaning out my closet and getting rid of some clothes. Should I do etsy or sell off my blog? Hmmmm.
Oh and I bought me some otter pops!! The weather better get warmer or I'm just gonna have to eat them with my sweater on.  
Outfit: Thrift store shirt, Hudson Jeans, Vintage Coach bag and target sandals.